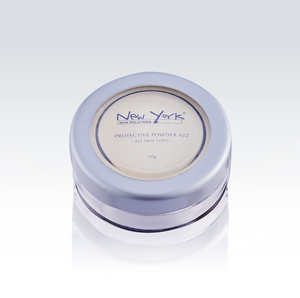 PROTECTIVE POWDER 422 10GM [NY422S-2]
This fast absorbing powder is perfect as an on-the-spot treatment for acne. Formulated with Calamine and Borneol, it effectively soothes and banishes breakouts.
How To Use
When To Use
2 - 3 times per day
Day & Night
Main Ingredients
Calamine
Relieves itching and skin discomfort.
Borneol
Provides cooling effect.
Full Ingredient List
Calcium Sulfate, Calamine, Pearl Powder, Borneol, Hexamidine Diisethionate.