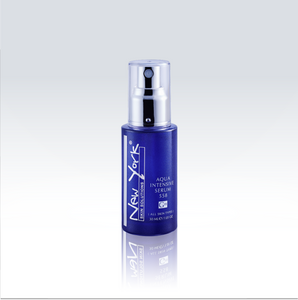 AQUA INTENSIVE SERUM 558 (30ML) [NY558S-1]
Enriched with Collagen extract and Vitamin C, this serum provides an intense dose of hydration for your skin while brightening and boosting the skin's natural radiance.
How To Use
When To Use
Twice per day
Day & Night
Main Ingredients
Collagen Extract
Enhance skin moisture, shrinks pores, reduces fine lines and relaxes wrinkles.
Dendrobium Nobile Extract
Helps to moisten and nourish the skin, preventing it from being dry and flaky.
Ascorbic Acid Polypeptide (Vitamin C)
A water-soluble derivative of Vitamin C; protects skin from free radical damage and brightens uneven skin tone.
Full Ingredient List
Aqua, Dendrobium Nobile Extract, Sodium PCA, Collagen Extract, Propylene Glycol, Algae Extract, Ascorbic Acid Polypeptide, Betaine, Phenoxyethanol, Allantoin, Disodium EDTA, Fragrance.